Don't Hang Your Home Appliances Out to Dry
Your dryer is potentially one of the most dangerous appliances in your home, as it can experience electrical problems and be a potential fire hazard if not properly maintained and repaired. Don't let your dryer's small issues develop into a potentially dangerous situation. Call Jim & Dave's Appliance! We provide families with dryer repair services across Northern Colorado to help ensure their clothes are dried quickly and safely. Our technicians are factory-trained, and all of our repairs are backed by manufacturer warranty. Call us today to get your dryer running as good as new!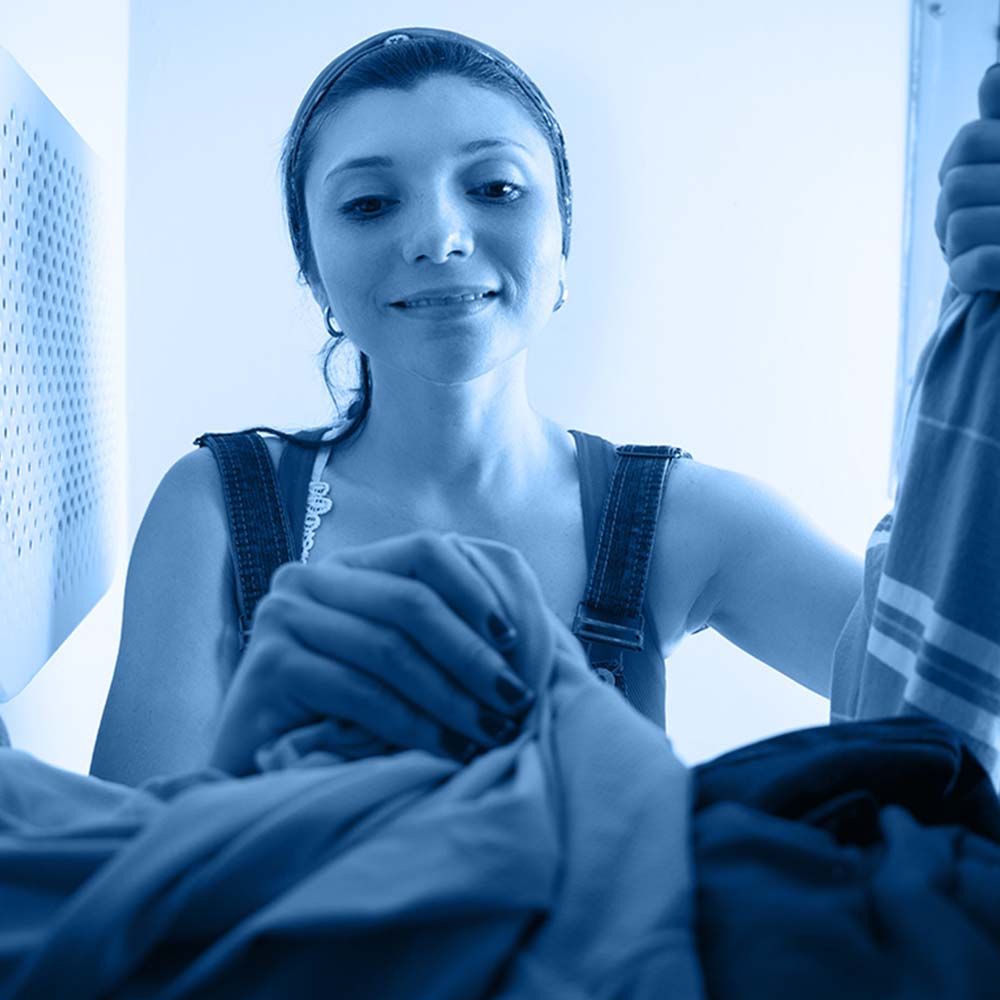 Jim & Dave's Appliance Provides Dependable Dryer Repair Services:
All of our repair technicians are factory-trained
We can repair all major brands of dryer, including Admiral, Amana, Bosch, Electrolux, Frigidaire, GE, Jenn-Air, Kenmore, KitchenAid, Maytag, Thermador, Whirlpool, and more
Our work trucks are packed with parts to minimize the need to order parts while repairing your dryer
All of our parts and repair work are guaranteed under your dryer manufacturer's warranty
Dryer Repair Service in Northern Colorado
Sopping wet clothes never did anyone much good — and neither did a broken dryer. At Jim & Dave's Appliance, we feel privileged to keep dryers running across Northern Colorado. More than 40 years of combined experience in the appliance repair business enables our team to troubleshoot and resolve issues of all kinds, all while putting our clients first.
We want to set the bar when it comes to experienced service. That's why all of our appliance repair technicians are factory-trained and certified to provide your dryer and other appliances with top-quality repair work that doesn't void your original warranty from the manufacturer. As homeowners ourselves, we know how stressful faulty appliances can be, which is why we guarantee the quality of our work and the parts we use. We strive to get appliances running like new, and it's this commitment that has made us the preferred appliance repair company for so many families across Northern Colorado. Get in touch with us for world-class workmanship and professional, personalized appliance service.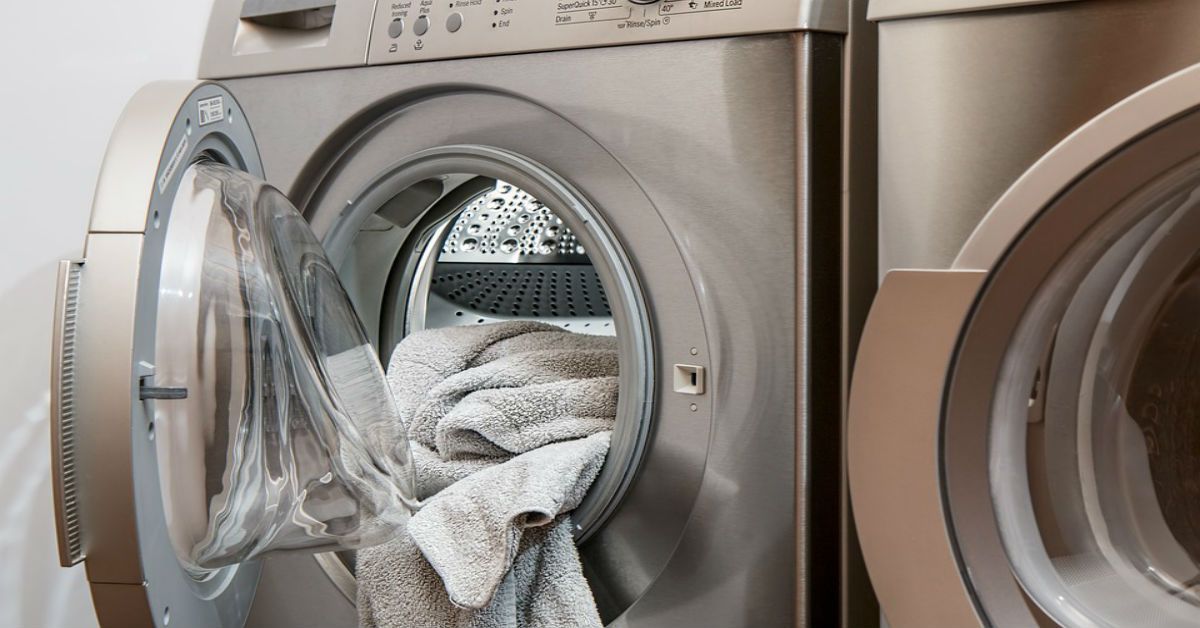 Jim & Dave's Appliance Will Keep Your Dryer Running Well, Whether It's Gas or Electric
You need to be able to toss wet clothing, sheets, and towels into your dryer without a second thought. When Jim & Dave's Appliance is on the job, that's exactly what you get. As proud members of the North American Retailer Dealers Association (NARDA), we can work on multiple brands without voiding their warranties. Check out more reasons why you should choose us!
Earning your trust is important to us. We're all about the details, and we never compromise on quality.
We bring hundreds of parts to your property so repairs can happen as quickly as possible. As a result, many dryer issues can be resolved in one trip without having to order parts.
Our technicians are factory-trained and use industry-best practices to deliver outstanding repairs.
All of our repairs are guaranteed, and our parts are covered by manufacturer warranties.
We work on major brands like Kenmore, Whirlpool, Maytag, Samsung and Kirkland, and our appliance technicians are factory-trained to diagnose and repair them with professional efficiency.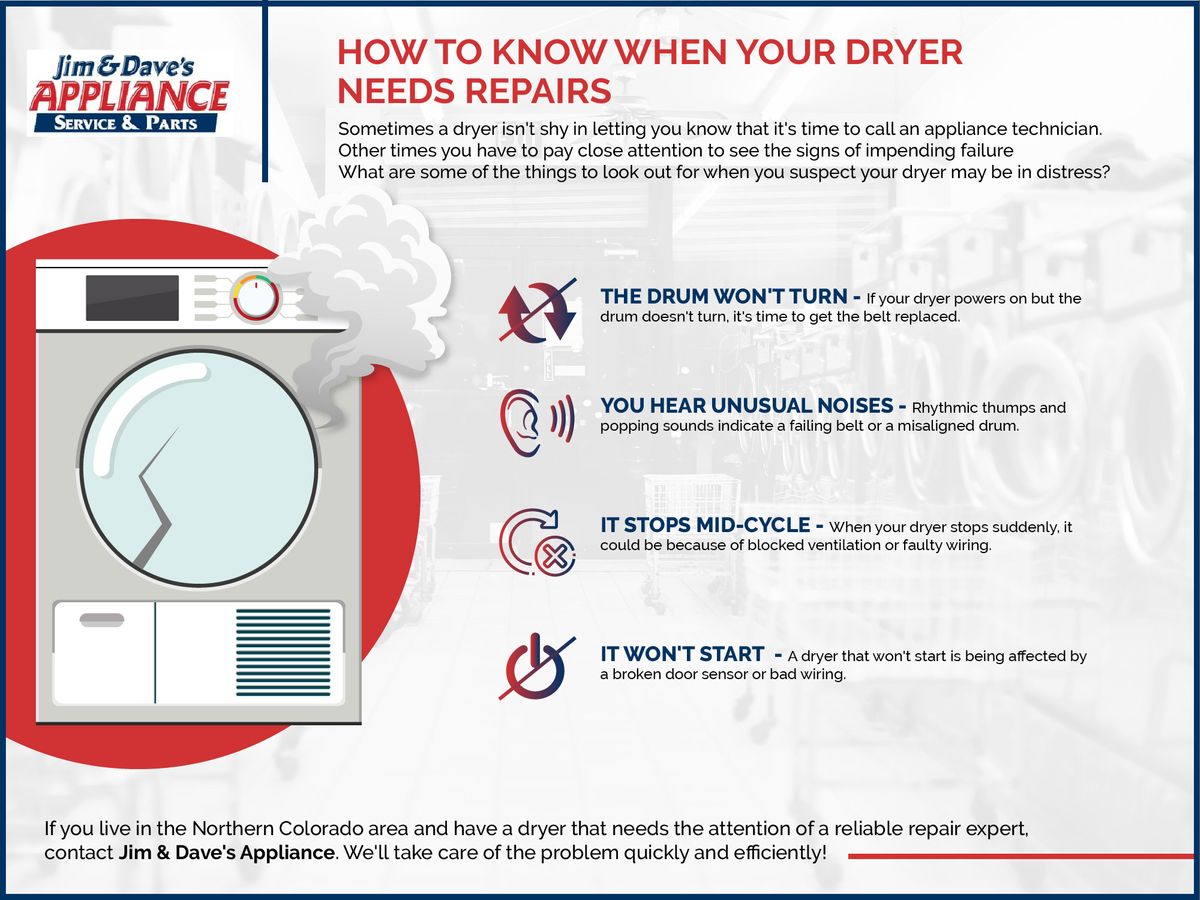 At the end of the day, our highest priority is serving people — home appliance repair is simply the way we've chosen to do so. When you need a dryer repair service team that will take care of you instead of just trying to make a quick buck off of your situation, choose Jim & Dave's Appliance. Contact us today!
©2022 Jim & Dave's Appliance Repair® - Do not copy. All rights reserved.