Washing Machine Repair
Let Northern Colorado's Best Repairmen Keep Your Appliances Running Smoothly
Don't Wait On Appliance Repair
When your washing machine is on the fritz, you can't afford to "wait and see" about the issue. Beyond being essential in modern homes, washing machines pose a number of potential problems to your house when they experience major issues, including potential water leaks, floor damage, and more. Simply put, no problem is too small to ignore with a washing machine. If your washing machine is making strange noises or jostling and moving while operating, call Jim And Dave's Appliance! Our expert appliance repair technicians can quickly diagnose and repair whatever issues your machine is experiencing. You don't want to risk a trip to the laundromat or damage to your laundry room. Call us out to fix your washing machine today!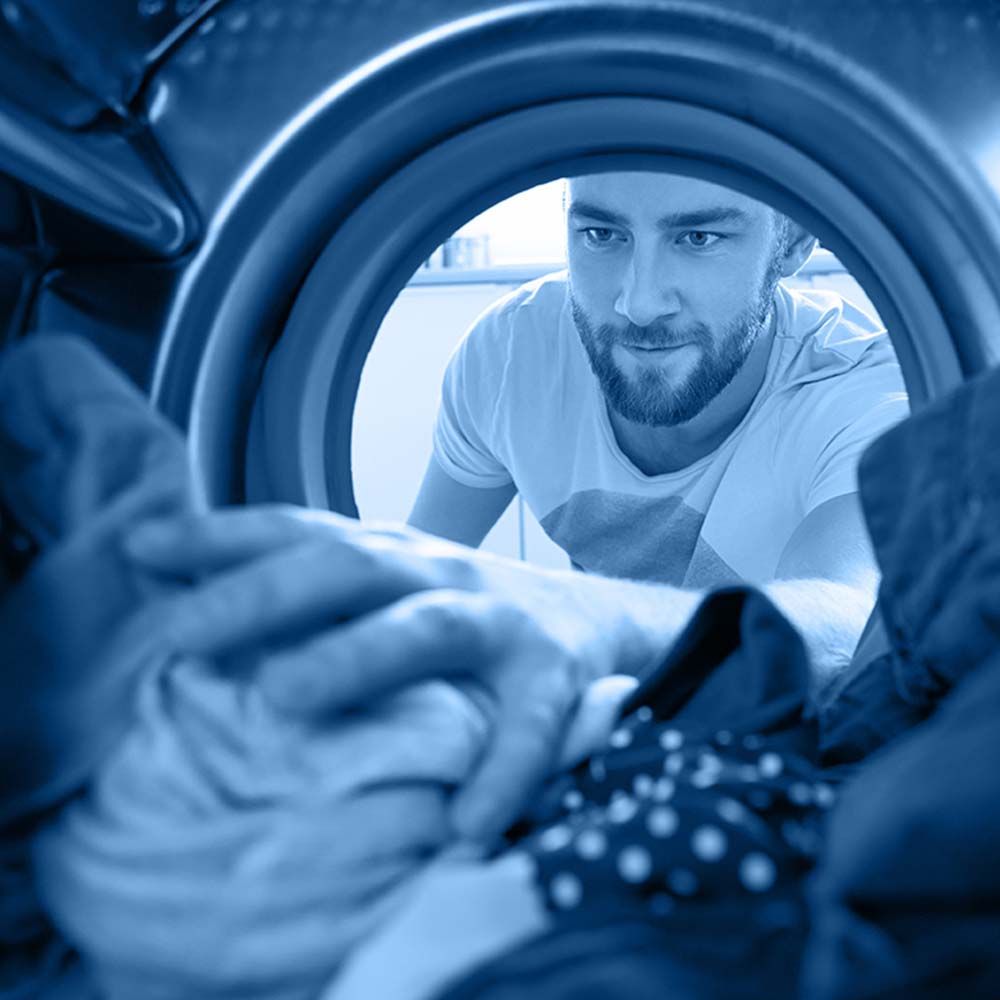 Jim And Dave's Appliance Provides Experienced Washing Machine Repairs:
All of our technicians are certified to provide factory-quality repair work
We work on all major brands of washing machines, including Admiral, Amana, Bosch, Electrolux, Frigidaire, GE, Jenn-Air, Kenmore, KitchenAid, Maytag, Thermador, Whirlpool, and more
We bring a full variety of parts to each job to ensure your repairs are completed as quickly and efficiently as possible
Our repair work and replacement parts are covered under your washing machine manufacturer's warranty — we guarantee it!
Washing Machine Repair In Northern Colorado
A washing machine on the fritz not only makes it hard to keep your clothes clean, it can also flood your home and permanently damage your wearables. At Jim & Dave's Appliance, we're on a mission to alleviate the annoyance, worry, and even panic that our clients feel when their washers take a turn for the worse.
We've been fulfilling this mission for families across the Front Range since 2003, gaining a reputation for reliable, timely repairs and diligent customer service that has made us the preferred appliance repair company for many Northern Colorado families, and an official Business Pick of the Denver Broncos. All of our appliance repair technicians are factory-trained and certified to deliver you fantastic repair results that are backed by manufacturer warranty.
Let Jim & Dave's Appliance Wash Your Worries Away
As an appliance combining water, electricity, and moving parts, your washing machine is a modern marvel requiring a knowledgeable hand. With our experience and knowledge when it comes to appliance repair, we are the team you need for the job. Our factory-trained service techs quickly troubleshoot and resolve whatever might be going on, and they're always happy to answer your questions. Check out more reasons why you should choose us:
Our team has over 40 years of combined appliance repair experience.
Our prompt services are backed by manufacturers and warranties on both service and parts.
We'll do our absolute best to resolve the issue, but if it would be more economical to replace the washer, we'll be honest and tell you.
Our factory-trained technicians work on major brands such as Admiral, Amana, Bosch, Electrolux, Frigidaire, GE, Jenn-Air, Samsung (laundry), Kenmore, KitchenAid, Maytag, LG (laundry), Thermador, Whirlpool, and more.
Whether it is a top load or front load machine, new or 20+ years old, our experienced technicians can help you.
When you need a repair team who will put your interests first, choose Jim & Dave's Appliance. Schedule a service call in Northern Colorado today.
©2022 Jim & Dave's Appliance Repair® - Do not copy. All rights reserved.