Stove & Oven Repair
Let Our Dependable Repairmen Keep Your Appliances Running Safely
Don't Wait Until Your Oven Is Cooked
The kitchen is the focal point of any home, and your stove or oven is the engine that brings family meals to life. Don't let an appliance that is central to your home break down! Appliance maintenance can often be overlooked, but having your stove or oven inspected and repaired before larger issues develop can help extend its useful life in your home and prevent small issues from becoming big, expensive hassles. Jim And Dave's Appliance has been serving families across Northern Colorado for nearly 20 years, and our factory-trained technicians can efficiently and reliably repair any issue your stove or oven is experiencing. Best of all, because of our factory training background, all of our repairs are protected by manufacturer's warranty! Call Jim and Dave's Appliance today for top-quality maintenance for your stove or oven!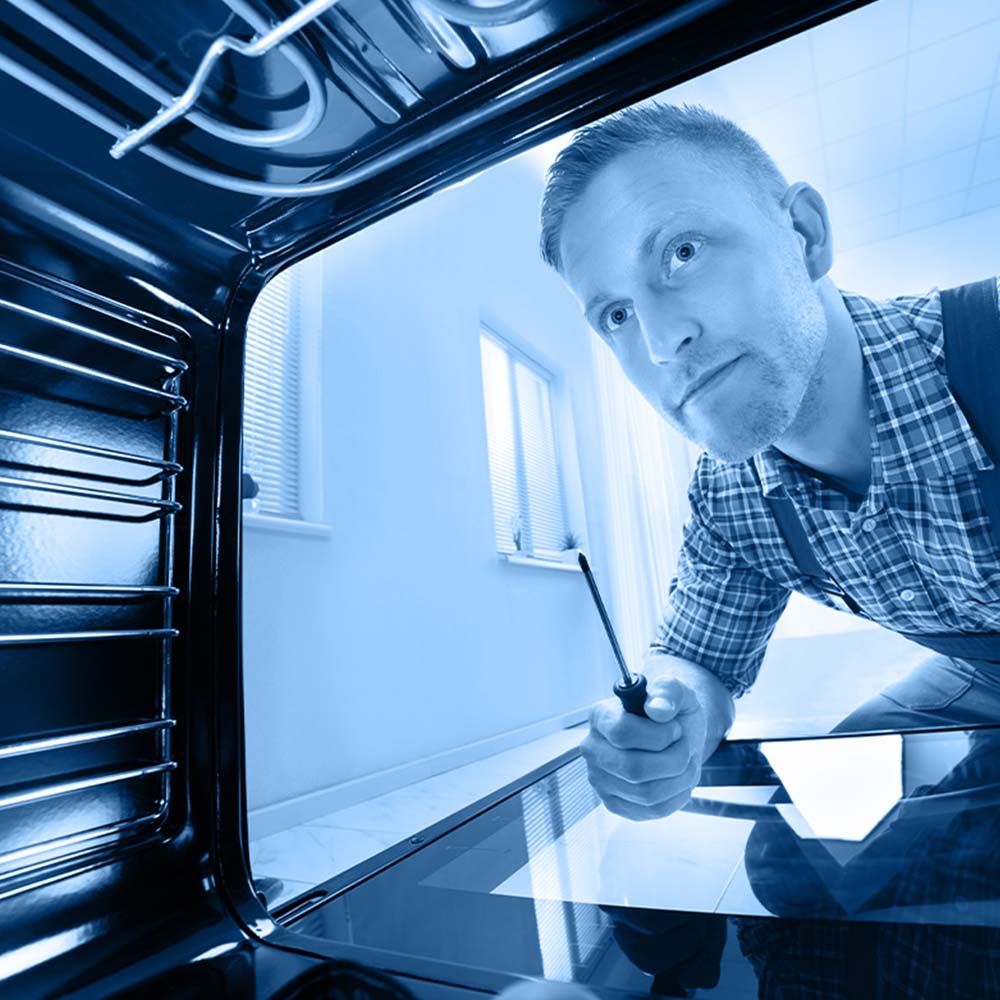 Jim And Dave's Appliance Repairmen Are The Most Dependable Technicians:
All of our technicians are factory-trained and certified
We work on all major stove and oven brands, including Admiral, Amana, Bosch, Electrolux, Frigidaire, GE, Jenn-Air, Kenmore, KitchenAid, Maytag, Thermador, Whirlpool, and more
We bring an extensive supply of parts to each job to ensure your oven or stove repair happens as quickly and efficiently as possible
All of our repairs and parts are protected under your stove or oven manufacturer's warranty
Stove & Oven Repair In Northern Colorado
When the experts at Jim & Dave's Appliance work on anything for a customer, we know we're protecting an investment. There's no space for cutting corners, because cutting corners always leads to problems repeating and new issues appearing. If you're stuck using the microwave because your stove or oven is having trouble, contact us. We've served Northern Colorado since 2003, and if you haven't experienced why hundreds of homeowners trust us, it's time to get in touch. We're here to identify whatever is going wrong with your stove or oven and get you cooking again!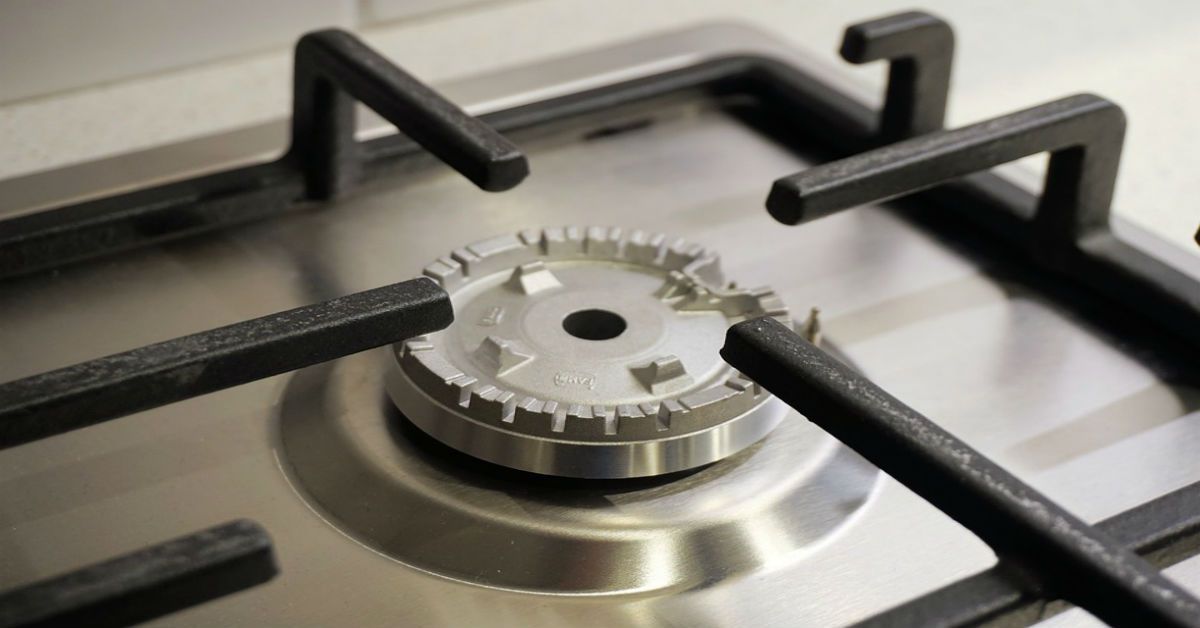 Don't Let Your Appliances Burn You Out — Turn To Jim & Dave's Appliance
We've repaired stoves and ovens, both gas and electric, from dozens of brands for more than 40 years. We've seen the technology advance and change. We've learned what works and what doesn't. When we show up for an appointment, we're on a mission to resolve whatever is going on and set you up for long-term peace of mind. Learn more about why we're unique:
Our factory-trained technicians work on all major brands, including Admiral, Amana, Bosch, Electrolux, Frigidaire, GE, Jenn-Air, Kenmore, KitchenAid, Maytag, Thermador, Whirlpool, and more. You can trust their reliability and professionalism.
If buying a new appliance will be more economical, we'll tell you. This is all about meeting your needs and making sure you don't get a raw deal.
We bring hundreds of parts to your property so repairs can happen as quickly as possible. If we need to order parts, we're able to get them from a large selection of local and national distributors.
We guarantee all of our repairs, and all parts we use are fully protected by the manufacturer's warranty.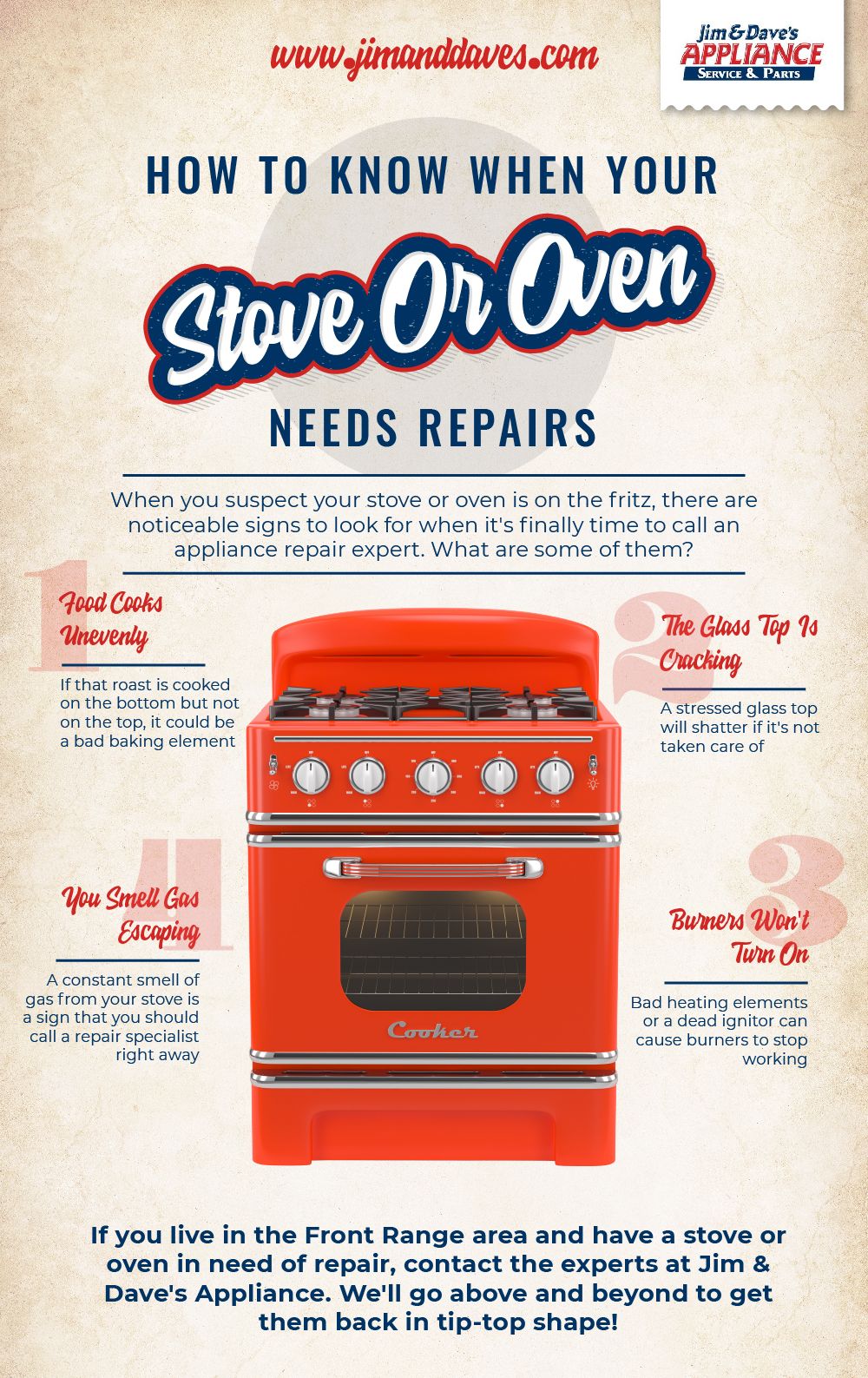 This is your stove or oven, and we know how important it is to you every day of your life. If you're experiencing new issues, such as inconsistent heat or weird smells, don't hesitate to call us! Many people overlook minor appliance repairs, but calling us out to catch small problems is the surefire best way to keep them from developing into bigger, more expensive issues. We're passionate about making sure you enjoy using it for a long time. Choose our world-class Northern Colorado appliance repair company today!
©2022 Jim & Dave's Appliance Repair® - Do not copy. All rights reserved.